California's AB32 Shows Evidence of Environmental
& Economic Progress for Manufacturers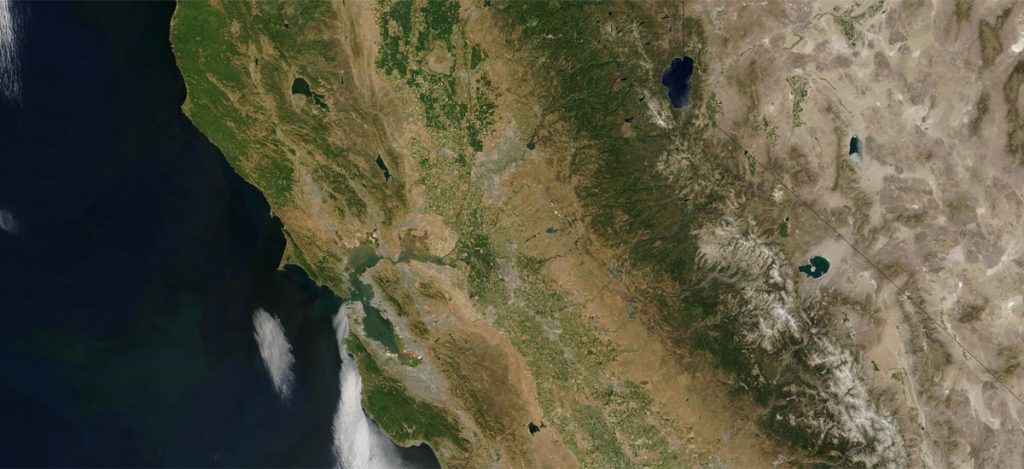 "California is a precedent setter when it comes to these types of climate policies," Environmental Entrepreneurs' (E2) Mary K. Solecki told Environmental Leader. " Businesses in clean tech and beyond should care about what California is doing and watch for signals of where their states and the fed government might be going in coming years."
Last week a coalition of 177 businesses, organized by Environmental Entrepreneurs (E2), sent a letter to the California Assembly, urging its members to pass SB 32. "In the 10 years since AB 32 was voted into law, California's clean energy economy has grown faster than any other state in the country and has attracted $27 billion in private equity capital, funding cleantech companies that have created over 500,000 California jobs," the letter says. Extending AB's carbon reduction targets will not only increase energy efficiency and renewable generation in the state; it will also make California business more competitive in the US and abroad, it continues.
Solecki says while AB 32 would "absolutely, unequivocally be helpful for clean tech businesses" in the state, it would benefit other industries as well. "Climate change is part of our economy and our lives and the sooner businesses start to reconcile that with the bottom line, the better it will be in terms of having a business model that works with the new environmental reality that we live in."
California's clean tech industry grew six times the rate of the state's overall job growth from 2014 to 2015, making it the state's fastest growing sector. But the carbon reduction mandate provides economic growth and investment for other businesses as well, Solecki said. This includes $48 billion in public programs since 2006 that fund climate-related initiatives such as water efficiency technology in facilities and transit centers near multi-family buildings.
Still, many companies aren't fans of SB 32.
While environmental groups and some businesses — among them Levi's eBay, The North Face and Gap, Inc. — have signed on in support, a host of business groups including several area Chambers of Commerce as well as the California Chamber and the Western States Petroleum Association oppose the climate bill.
The California Chamber of Commerce says the legislation would increases costs for businesses, makes them less competitive and discourage economic growth. Meanwhile the California Building Industry Association has warned SB 32 would cause housing prices to skyrocket while oil companies say a companion bill to SB 32 would lead to mandatory restrictions on driving.
In addition to the industry concerns about the emissions reduction legislation, late last week leading climate scientist Dr. James Hansen and others sent a letter to California Gov. Jerry Brown urging the state not to retire its biggest low-carbon energy source: Pacific Gas & Electric's Diablo Canyon nuclear plant.
"Retirement of the plant will make a mockery of California's decarbonization efforts," the letter says. "Diablo Canyon's yearly output of 17,600 gigawatt-hours supplies 9 percent of California's total in-state electricity generation and 21 percent of its low-carbon generation. If Diablo closes it will be replaced mainly by natural gas, and California's carbon dioxide emissions will rise."
Solecki says opponents' bleak predictions about SB 32 killing jobs isn't going to happen.
"We heard all of those concerns when we were first looking at AB 32," Solecki said. "What we've seen since AB 32 was signed into law 10 years ago is a case that's completely counter to those trade groups are saying. We've seen significant environmental and economic progress. We've seen that emissions can be reduced and it has not sacrificed jobs or our economy and it has not resulted in unbearable costs to business."
Ship & Shore Environmental, Inc. is a Long Beach, Calif.-based woman-owned, certified business specializing in air pollution capture and control systems for industrial applications.  Ship & Shore helps major manufacturers meet Volatile Organic Compounds (VOC) abatement challenges by providing customized energy-efficient air pollution abatement systems for various industries, resulting in improved operational efficiency and tailored "green" solutions.   Since 2000, Ship & Shore has been prepared to handle and advise on the full spectrum of environmental needs with its complete array of engineering and manufacturing capabilities and multiple offices around the U.S., Canada, Europe and most recently, China. With over 100 specialized professionals spread throughout the world, the company is dedicated to designing tailored solutions for its energy clients. For more information call our clean tech engineering team at (562)997-0233 or CONTACT US by EMAILRead more: https://www.environmentalleader.com/2016/08/16/california-considers-aggressive-carbon-reduction-targets-why-businesses-outside-the-state-should-care/#ixzz4I5GnSlV7