Emerging Vapor Recovery and Destruction Solution Poised to Lead the Market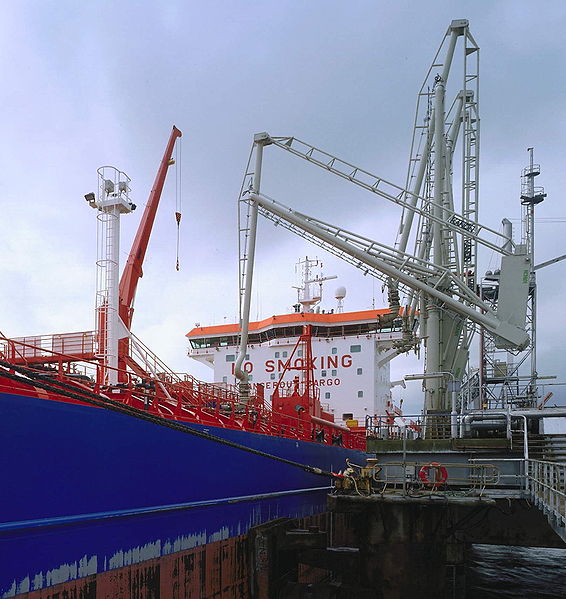 SHIP & SHORE PRESS RELEASE
Ship & Shore Environmental, Inc. features innovation and the most advanced VRU and Destruction technology in the business.
Long Beach, CA, August 3, 2016- Ship and Shore Environmental (S&SE) continues its innovative win streak with the vapor recovery industry's most effective and unique vapor recovery and destruction technology, known as S&SE VRU&D Systems. Typical products used in the loading of high vapor pressure compounds utilize carbon elements in the process, requiring frequent replacement of spent carbon.
S&SE's proprietary method bypasses carbon using a unique vapor recovery solution that is more effective and offers superior results over any other process. Applications includes tank breathing, marine loading, truck loading, rail loading, and solvent recovery. With no other RTO company offering a commercial vapor recovery solution like this, the company is positioned to provide tremendous advantages to clients in the industries of oil, gas, chemical production, manufacturing, refineries, and petroleum.
"Thanks to the product's efficiency and safe treatment of hydrocarbon emissions, S&SE's VRU&D Systems enable companies in their compliance with regulations such as Environmental Protection Agency (EPA) rules, local air quality rules, US Coast Guard regulations, and industry standard practices across the board. We also present a price advantage as we manage VOC recovery and destruction by incorporating oxidizers directly in the VRU system. Whether loading or unloading, this is an advantage that is not found in any other vapor recovery solution." says Anoosheh Oskouian, CEO of Ship and Shore Environmental, Inc.
S&SE VRU Systems feature:
• VOC Destruction efficiencies of 96-99%
• Varying VOC Mixtures and/or varying exhaust
• User-friendly design for rapid installation and ease of maintenance
• State-of-the-art control systems that are programmable with LOG-IC (PLC) with data recorder and remote access
• Variable frequency drive (VFD) for reduced electrical consumption
• Integrated VPN for remote troubleshooting and view of real time operations
• Low NOx burners and/or multiple burners
• Small equipment and carbon footprint
S&SE's system is a turnkey system, which results in instant efficiencies, savings, and capabilities. By offering the most advanced VRU technology in the business, S&SE has helped companies achieve maximum VOC recovery while offering significant return on investment. In fact, S&SE has assisted its clients in receiving more than 6 million dollars in cash utility rebates already, with more success stories to come. Touting this unique technology, S&SE stands to open its products out to entirely new industries while unlocking countless possibilities throughout its success. For more information on our VRU systems or for a free consultation, contact info@shipandshore.com
About Ship & Shore Environmental, Inc.
Ship & Shore Environmental, Inc. is a Long Beach, Calif.-based woman-owned, certified business specializing in air pollution capture and control systems for industrial applications. Ship & Shore helps major manufacturers meet Volatile Organic Compounds (VOC) abatement challenges by providing customized energy-efficient air pollution abatement systems for various industries, resulting in improved operational efficiency and tailored "green" solutions. Since 2000, Ship & Shore has been prepared to handle and advise on the full spectrum of environmental needs with its complete array of engineering and manufacturing capabilities and multiple offices around the U.S., Canada, Europe and most recently, China. With over 100 specialized professionals spread throughout the world, the company is dedicated to designing tailored solutions for its energy clients. For more information, visit www.shipandshore.com