New Silica Regulations Under Scrutiny by Manufacturing Trade Associations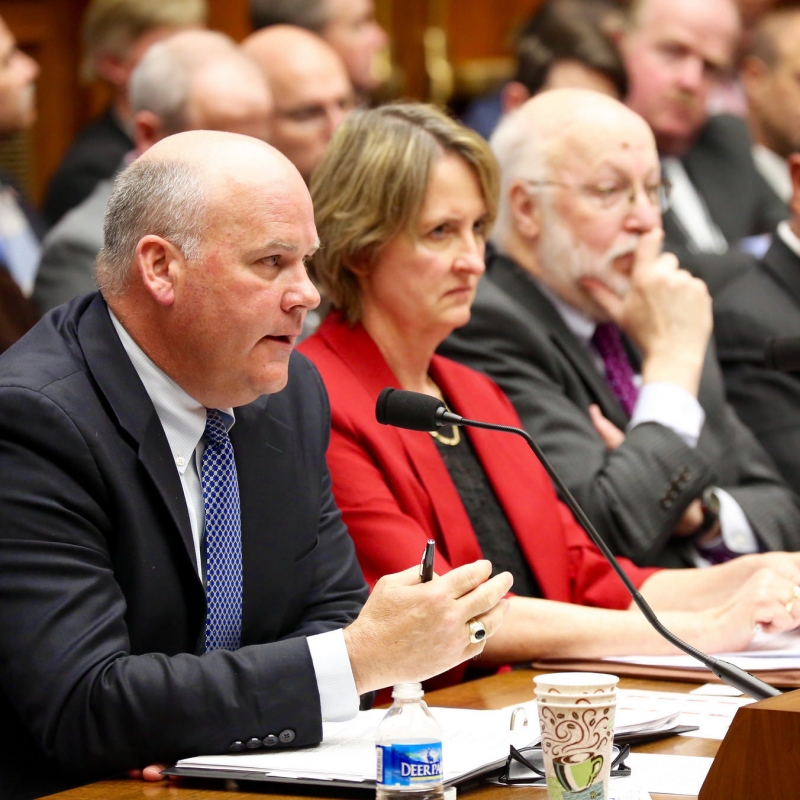 Osha's new silica rule and regulations has many manufacturers and construction companies worried about the implications and cost.
Ship & Shore specializes in emission abatement of all types and addresses pollution concerns in  the most cost effective way. S&SE equipment and systems such as Regenerative thermal oxidizers are the most efficient and cost effective way to destroy VOC (Volatile Organic Compounds)and HAPs (Hazardous Air Pollutants) including silica from certain processes while helping companies be within compliance.
Industries most immediately affected are the construction industry that will be required to be in compliance by June of 2017 and the glass, quarries, mining, manufacturers and other related industries the following year.
Construction Industry Safety Coalition representative Ed Brady testifies on Tuesday…
The coalition refers to the new rule as "technologically impracticable," as the standards would require companies to develop and install engineering and work practice controls to remove or reduce silica dust that are "beyond current technology." The group also argues that OSHA's standard is "economically in-feasible." Construction companies could spend as much as $4.7 billion per year to meet the requirements, which the coalition said is about eight times larger than OSHA's preliminary economic analysis estimated.
OSHA's rules on exposure to respirable Silica dust, a substance with known health risks including lung cancer, silicosis, and kidney disease, were updated on March 23, 2016. Since then, a number of trade groups, including the National Association of Manufacturers, have filed petitions against the rule.
At the hearing on Tuesday, a coalition of construction industry trade groups urged the Federal government to re-think the new standard, while some politicians and union officials praised the measure.
You can read the full article by CLICKING HERE
Ship & Shore helps manufacturers maintain compliance with complete environmental solutions for air pollution abatement and energy and heat recovery systems for maximum efficiency and cost effective operations.  Call or Email us today to see how current and coming regulations may affect your manufacturing application.  Your project may be eligible for significant  cash incentives from energy efficiency programs! Call 562.997.0233   or EMAIL us by clicking here.