Reducing Pentane Emissions & Energy Consumption in the EPS Industry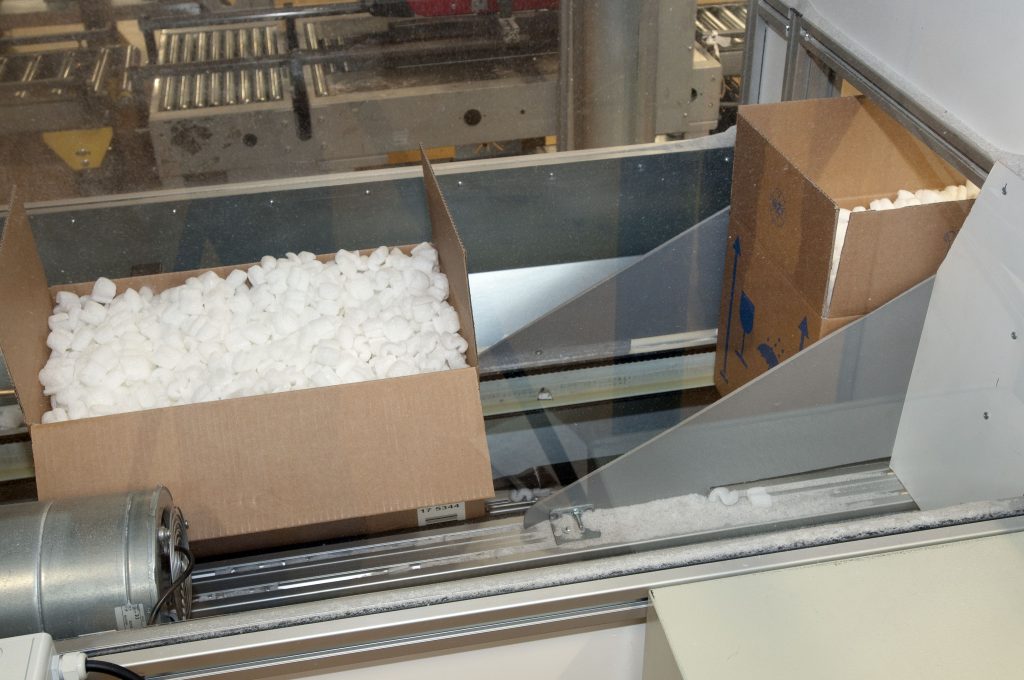 Ship & Shore has worked with several EPS plants on air pollution control needs with a regenerative thermal oxidizer to capture and destroy pentane emissions.  It has also proven to be highly efficient in reducing energy consumption reducing operating and utility costs.  In addition we have assisted several of our clients that qualify in obtaining significant cash incentives that pay for up to 50% of efficiency projects
An EPS plant turns plastic bead stock into Styrofoam products.  In the process, pentane is released.  This pentane must be collected and destroyed to prevent polluting the atmosphere.
The EPS plant had been using a 3000 cfm Thermal Oxidizer to destroy the pentane.  The oxidizer used a 3,500,000 BTU/HR burner. After initial heat-up, the burner ran at 1.74 mm BTU/H without VOC, and 1.0 mm BTU/HR with VOC. At 1.0 mm BTU/HR, their fuel usage per 1,000 cfm was 333,333 BTU/Hr.
To increase capacity and cut gas costs, the thermal oxidizer was replaced by a 5,000 cfm Regenerative Thermal Oxidizer (RTO) with a 1,200,000 BTU burner. The RTO processed 5,000 cfm of fumes at an average rate of 600,000 BTU after initial heat-up.  The fuel usage per 1,000 cfm was now only 120,000 BTU/HR. The RTO only used 36% of the fuel they used previously, for a fuel savings of 64%.
Ship & Shore helps manufacturers maintain compliance with complete environmental solutions for air pollution abatement and energy and heat recovery systems for maximum efficiency and cost effective operations.  Call or Email us today to see how current and coming regulations may affect your manufacturing application.  Your project may be eligible for significant  cash incentives from energy efficiency programs! Call 562.997.0233   or EMAIL us by clicking here.