Ship & Shore Environmental, Inc. Joins Forces with UC Irvine School of Physical Sciences
CEO Anoosheh Oskouian Becomes a Member of Leadership Council and Executive Roundtable
Long Beach, CA, February 13th, 2018 —  Ship & Shore Environmental Inc., a leading U.S. pollution abatement firm, announced today that it has joined forces with UC Irvine to commence a program of collaboration, exchange of best practices, research and professional engagements. In addition, S&SE's CEO Anoosheh Oskouian has become a member of UC Irvine's School of Physical Sciences Dean's Leadership Council as well as UCI's Executive Roundtable, a gateway to mutually beneficial cooperation and knowledge transfer between the business community and the university.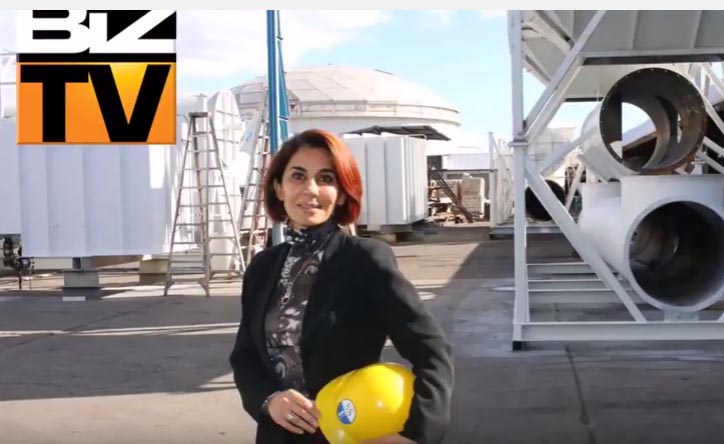 "I am delighted and honored to begin this new journey with UC Irvine. We have been in discussion for months on how we can collaborate and share best practices. UC Irvine is truly a stellar academic and research institution which seeks to advance in the areas of science and technology, and we are honored that they would like to join forces with us," said Anoosheh Oskouian, CEO of Ship & Shore.
"We are thrilled to partner with Ship & Shore Environmental and look forward to exploring new insight and solutions to the ever critical environmental challenges the world is facing," said Kenneth C. Janda, Dean of the UCI School of Physical Sciences. "Since inception, our School has been home to some of the most renowned climate scientists in the world, including F. Sherwood Rowland who discovered CFC ozone depletion. The AirUCI center (Atmospheric Integrated Research) is acclaimed for leading research to understand and solve air pollution and other climate issues, and our Department of Earth System Science was the first in the nation established to exclusively study the scientific basis of global environmental problems."
UCI's School of Physical Sciences trains the future scientific trailblazers and performs interdisciplinary research to catalyze breakthrough solutions to some of our time's most existential challenges and exciting questions: human disease, climate change and advancing humanity through a deeper understanding of the world around us.
S&SE will announce specific plans for collaboration in a few weeks. The UCI Executive Roundtable that Oskouian joined was founded in 1986 to advance the alliance between UC Irvine and Orange County business leaders. The Roundtable is comprised of approximately 70 Orange County business leaders who are primarily their company's top decision-makers. Through special programs and peer-to-peer networking, business leaders gain direct access to UC Irvine's leadership, the intellectual capital of its faculty and students, and its research. Correspondingly, the university's leadership and its students benefit from liaisons with businesses that can expand learning, accelerate research, and build pipelines to the marketplace
Throughout the year, Roundtable members enjoy a variety of services, educational programs, volunteer opportunities, and social events.