Ship & Shore Environmental, Inc. Reports Impressive Results and Signs Five New Deals
Long Beach, CA, January 31st, 2018 —  Ship & Shore Environmental Inc., a pioneer in  pollution abatement solutions, today announced strong results for 2017 with an overall growth of 15% – a trend that continued into the first quarter of 2018 with five new projects to kick off the year.  Company CEO Anoosheh Oskouian attributes these results to a growing, highly professional and experienced team of engineers and advisors and to the ROI that Ship & Shore's solutions provide current customers and new manufacturers across the globe.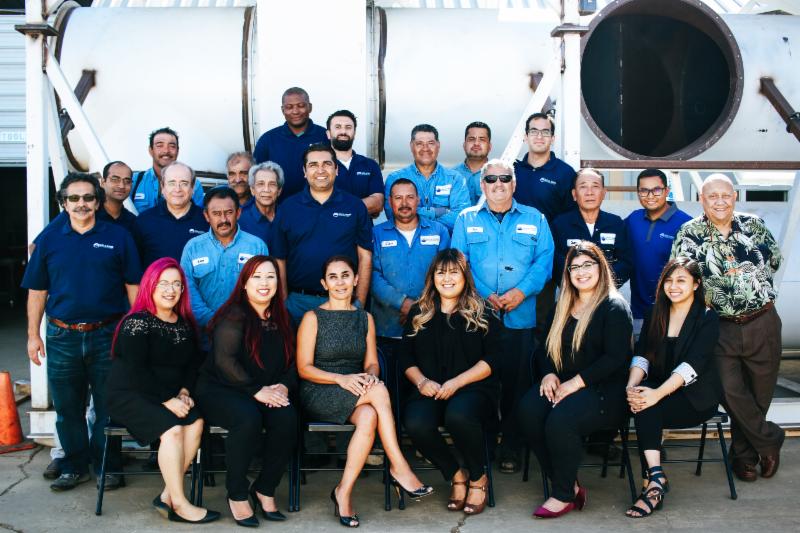 'Despite the general perception of relaxed EPA rules at the federal level, we have witnessed a tightening of rules at the state level as well as a larger-than-ever demand from manufacturers. They realize that operating sustainably, with innovative solutions that respect the environment, not only reduces pollution but is also beneficial for business.  We could not be more proud to announce that Ship & Shore just closed five new deals – we have grown as a company and as a team, and our goal remains the same: to help businesses protect the environment,' said Anoosheh Oskouian, CEO of Ship & Shore Environmental. In addition to the new projects in different parts of the globe, this year the company will be focusing on new markets including the water and oil & gas sectors.
In 2017, company leadership traveled back and forth to China to continue to open that market for Ship & Shore, resulting in the signing of two major global contracts.  Ship & Shore further grew its presence in the flexographic and packaging industries by assisting manufacturers in this space with meeting the latest EPA Regulations. Specifically, in September 2017, S&SE launched a 'Keeping Up with the EPA Campaign' effort to help companies address concerns and meet regulations, while saving time and energy. 'Ship & Shore Environmental has hundreds of customers, but the company signed a significant amount of new ones in 2017 due to our experienced team of engineers and advisors that tirelessly provide unmatched end-to-end pollution abatement services,' said COO, Anu Vij.
Ship & Shore Environmental closed five major projects this month (January 2018) from different markets, reflecting the overall accelerated demand for green technology on a global scale. One of these ventures involves work with a company in Dubai to provide a 10,000 SCFM Regenerative Thermal Oxidizer (RTO). A more solidified partnership with this Dubai company is in the works, allowing for Ship & Shore's entrance into the Middle & Far East markets.
Ship & Shore also signed a deal with a major German printing company to provide a 15,000 SCFM RTO for a personal hygiene company located in the U.S. Other U.S. projects include the supply and fabrication for a 30,000 SCFM RTO for a packaging & printing company in Minnesota, a 35,000 SCFM RTO for a coating & finishing company in Texas, as well as another project right here in California.
About Ship & Shore Environmental, Inc.
Ship & Shore Environmental, Inc. is a Long Beach, Calif.-based woman-owned, certified business specializing in air pollution capture and control systems for industrial applications.  Ship & Shore helps major manufacturers meet Volatile Organic Compounds (VOC) abatement challenges by providing customized energy-efficient air pollution abatement systems for various industries, resulting in improved operational efficiency and tailored 'green' solutions.   Since 2000, Ship & Shore has been prepared to handle and advise on the full spectrum of environmental needs with its complete array of engineering and manufacturing capabilities and multiple offices around the U.S., Canada, Europe and most recently, China. With over 100 specialized professionals spread throughout the world, the company is dedicated to designing tailored solutions for its energy clients.