Ship & Shore Installs New 50,000 SCFM Regenerative Thermal Oxidizer
Check out Ship & Shore's new 50,000 scfm RTO that is being installed this week at one of our many flexographic printer clients!
The unit shipped on Monday, 11-28 from California and installation started on Wednesday, 11-30 and will continue for the next few days.
If the weather permits, installation should be complete by Friday, Dec. 9th. We will keep all of you posted.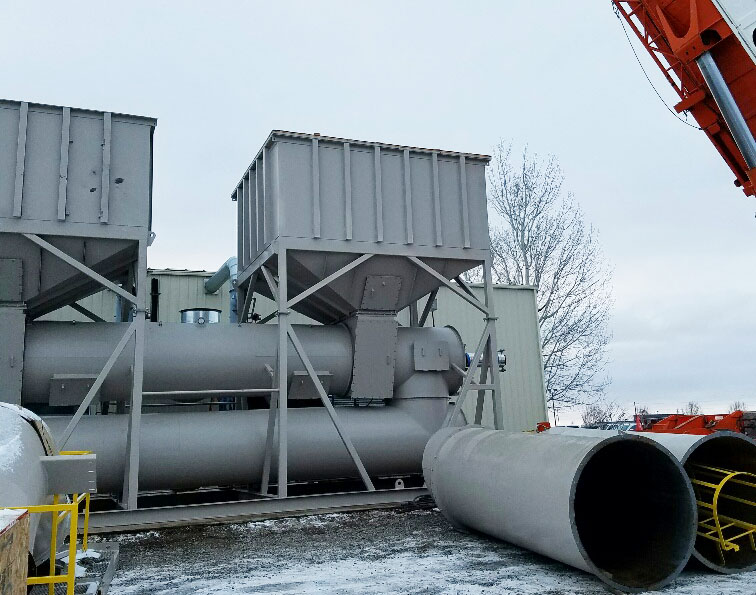 WHAT IS AN RTO:
A regenerative thermal oxidizer (RTO) is a piece of industrial equipment used for the treatment of exhaust air. The system is a type of thermal oxidizer that uses a bed of ceramic material to absorb heat from the exhaust gas.
The Regenerative Thermal Oxidizer (RTO) destroys Hazardous Air Pollutants (HAPs), Volatile Organic Compounds (VOCs) and odorous emissions that are often discharged from industrial or manufacturing processes.
What makes the RTO the most widely used emission abatement technology is it's ability to repurpose the thermal energy generated during operation to reduce operating costs and energy consumption of the system itself.
Call our Experts for a Free & Confidential Initial Consultation based on your needs 562-997-0233.