S&S CEO Anoosheh Oskouian to speak on 'Energy Efficient Approaches to Innovate the Printing Process & Gain the Competitive Edge' at Technical Association of the Graphic Arts from March 19th-22nd
Energy efficiency is one of the most overlooked opportunities in the printing process. With increasing environmental regulations, energy efficiency has not only become required or the "right" thing to do, studies have also shown it can significantly cut costs.
Learn the critical steps to transform existing waste into productivity and profits by identifying sources of emissions, wasted heat, energy and non-value added activities.
Making flexographic printing a sustainable and energy efficient process has several considerations and benefits. Experience and case studies will provide data and examples of how and where the flexographic industry has the most to gain from efficiency measures.
First, learn the key steps to review and assess your companies' process requirements and operating procedures. This will provide valuable insight as to where consumption, loss, defects, inconsistencies, non-value time, activities and overall waste occur. By identifying these areas, process improvements and savings opportunities can begin. Arming printers with the tools to identify process waste allows companies to become a pro-active player in the flexographic printing game and gain the competitive edge.
What is the primary objective of presentation: Making improvements and adjustments based on the information and tools presented can help printers choose the right equipment, process conditions, and increase profits and productivity in a very short period of time. Additional benefits may include opportunities to take advantage of possible incentive programs, increase credibility, and choose qualified vendors.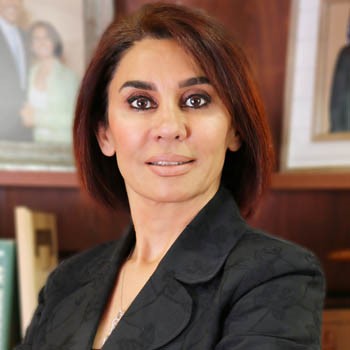 By identifying and eliminating the most common areas of waste, flexographic printers can become aware of the competitive opportunities, and cost savings slipping through their process and fingers.
As the president and co-founder of Ship & Shore Environmental, Inc., an engineering and air pollution equipment manufacturing company located in Signal Hill, CA. Specializing in industrial air pollution control as well as heat and energy recovery systems for a variety of industries throughout the US, Canada, Asia and South America.
She is an environmental entrepreneur that serves on a number of regulatory and industry association boards with a passion for philanthropy. Anoosheh has been recognized by the media and several organizations for her contribution, including CNN Money, the Los Angeles Business Times, receiving awards including the Stevie Women in Business Bronze and the Ellis Island Medal of Honor in 2015.