Ship & Shore Environmental Offers Manufacturers Energy Recovery Assessments To Meet New EPA Guidelines And Save Money
The firm has saved clients over $5.5 million dollars in Cash utility rebates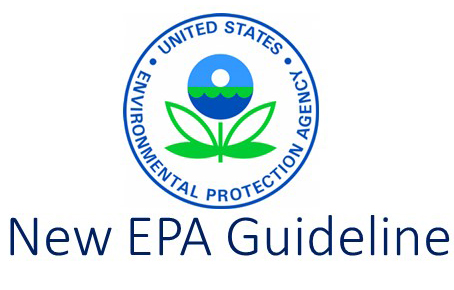 Long Beach, CA, February 16, 2016– Ship & Shore Environmental, Inc., one of the world's leading pollution abatement service providers, announced today that it will offer manufacturers Energy Recovery Assessments with recommended engineering solutions to meet the newest EPA Guidelines and save money simultaneously.
The assessments involve gathering data to measure each company's current energy consumption, process flow and utility demands. Ship & Shore then offers solutions and recommendations for effective methods to reduce energy consumption, lower operating costs and assist manufacturers with taking advantage of any rebates or incentive programs available.
"To date, we have addressed and assisted clients in the plastics packaging, pharmaceutical, aerospace, fiberglass and metal coating industries by giving them the ability to take advantage of utility rebate programs that you do not typically find others offering in our industry. These cash incentives can offer serious ROI [up to 50% of the project] to pay for these energy-efficiency measures," said Anoosheh Oskouian, CEO of Ship & Shore Environmental, Inc.
"In addition, with the newer, more stringent EPA Guidelines for all manufacturers, we provide all of the guidance necessary," added Oskouian.
Ship & Shore's (S&SE) professional staff custom designs waste heat and energy recovery systems capable of capturing hot exhaust produced during various manufacturing processes and redirects it to other areas of production to save and re-use energy. Captured heat may be used to preheat the incoming volatile organic compound (VOC)-laden air stream before entering the combustion chamber of  oxidizer systems. Hot exhaust can also be passed through a waste heat boiler to produce steam, hot water or a hot oil economizer for other process heating requirements, saving wasted energy and optimizing efficiency.
S&SE's expertise offers a complete source for environmental and energy solutions, featuring both quick ROI and the aforementioned cash incentives – adding to a company's performance and profitability.
"Our offer of energy recovery assessments can go a long way in helping any company that has fugitive VOC emissions waste heat lost to the atmosphere," Oskouian says. "Without this type of analysis, companies may be allowing cost savings to slip through their fingers, not to mention fail to meet regulatory emissions standards, etc."
About Ship & Shore Environmental, Inc.
Ship & Shore Environmental, Inc. is a Long Beach, Calif.-based woman-owned, certified business specializing in air pollution capture and control systems for industrial applications.  Ship & Shore helps major manufacturers meet Volatile Organic Compounds (VOC) abatement challenges by providing customized energy-efficient air pollution abatement systems for various industries, resulting in improved operational efficiency and tailored "green" solutions.   Since 2000, Ship & Shore has been prepared to handle and advise on the full spectrum of environmental needs with its complete array of engineering and manufacturing capabilities and multiple offices around the U.S., Canada, Europe and most recently, China. With over 100 specialized professionals spread throughout the world, the company is dedicated to designing tailored solutions for its energy clients.  For more information, visit
www.shipandshore.com