Women Breaking The Mold: Anoosheh Oskouian | Plastics News
At age 14, Anoosheh Oskouian convinced her parents in Iran to send her to the United States to receive an education. That was in 1978. After the Iranian Revolution, she couldn't return home, so she stayed and earned a bachelor's degree in chemical engineering.
Oskouian was working at a sheet metal fabrication shop that served a local shipyard in Long Beach, Calif., when her life changed.
"I was with the company for five years, in charge of developing a totally new industry in the environmental field with thermal oxidizers," she said.  "The owner of the company decided to lay everyone off and close the company, seeing no future in the shipyard industry. The owner called and said, 'If you want to keep the business up and running, let me know by tomorrow whether you want to buy the assets or not.' I had 24 hours to decide."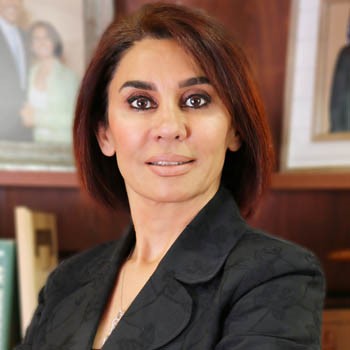 Oskouian tapped the savings from her 401(k) retirement plan and bought the company. She has since transformed it into a successful air pollution abatement firm, Ship & Shore Environmental Inc., with $12 million in annual sales. The company makes equipment that helps plastics, printing, aerospace and chemical manufacturers reduce greenhouse gas emissions.
What pushed her to buy the company?
"It was probably one of the scariest things because I had so many thoughts and questions through my mind," she said. "My gut feeling and my inner voice told me this is the best step in the right direction."
Early in her career, Oskouian frequently went into meetings where people assumed she was an engineering assistant or engineering secretary, "helping" with the presentation. She pushed ahead.
To view the complete story written by Don Lepp, titled, "Women Breaking The Mold", visit plasticsnews.com