Air Permit Compliance: Newly Proposed Amended
BACT GUIDELINES Draft Released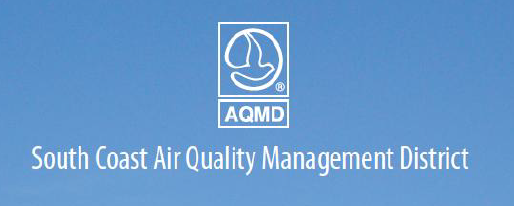 Air Permit Compliance Equipment that meets New BACT Guidelines
As an original founding BACT member, Ship & Shore CEO & President, Anoosheh M. Oskouian has been participating in recent South Coast Air Quality Management District (SCAQMD)  committee meetings regarding proposed changes to the  Best Available Control Technology (BACT) Guidelines.
The proposed revisions focus on both Major & Minor Source guidelines as well as some administrative changes. Primarily the changes are aimed towards aligning the BACT Guidelines with current rules. At this time they do not include any emission limits that go above and beyond current SCAQMD rules.
There are two new sections being added to the BACT Guidleines

Part E – Policy and Procedures for Facilities
Subject to PSD for Greenhouse Gases (GHG)
Facilities are subject to GHG BACT if:
New or Modification of existing source increase
potential to emit by 100 or 250 tons/year depending
on source category; and
 Have potential to emit >75,000 tons/year of carbon
dioxide equivalent (CO2e)
Must be subject to PSD for a pollutant other than
GHG
Tailoring Rule undergoing revision – U.S. Supreme
Court decision in Utility Air Regulatory Group v.
Environmental Protection Agency, 134 S. Ct. 2427
Part F – BACT Determinations for
Facilities Subject to PSD for GHG
Work in Progress
EPA Guidance emphasizes options that improve energy efficiency and possibly biomass
Carbon Capture and Sequestration may be considered but likely cost prohibitive Potential impacted sources include:
 Electricity Generation
 Large industrial/commercial boilers
Cement industry
 Refineries
Iron and Steel industry
The BACT Guidelines will make for more stringent regulations.  Ship & Shore has helped manufacturers navigate air  permit compliance and limits, optimizing efficiency and well as production through the use of air pollution control equipment.  We can often help our clients get rebates or incentives towards the necessary equipment, often and thermal oxidizer or regenerative thermal oxidizer to keep manufactures process compliant and productive.
To review  documents regarding proposed changes click here
If you have any concerns, would like to know more about specific BACT rules and how they may affect your business, or just need a little expert advice, please call Ship & Shore Environmental at (562)997-0233