INFOFLEX 2015 SUSTAINABILITY AWARDS: GREEN, NOT JUST FOR THE GREEN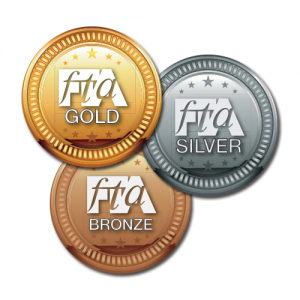 Anoosheh Oskouian, CEO & Founder of Ship & Shore, Environmental, Inc. was a judge at the recent INFOFlex 2015 Conference for the Sustainability awards. In her submission for the winner, Advance Packaging Corp company, She stated:
"In detailed review of Advance Packaging submission for this year's Sustainability Excellence Award, it was observed the company made a serious attempt in not only implementing various measures, but also engaging the work force and educating the public to become more cognizant of the importance of recycling and energy efficiency measures," said Anoosheh M. Oskouian, president and CEO of Ship & Shore Environmental, Inc. Ship & Shore helps major manufacturers meet Volatile Organic Compounds (VOC) abatement challenges by providing customized energy-efficient air pollution abatement systems for various industries, resulting in improved operational efficiency and tailored "green" solutions.
Sales & Marketing Analyst Catherine Cole admits that sustainability does make business sense. The 22 percent drop in natural gas usage when compared to the amount of corrugated material produced is proof of that, as are savings from producing less waste and consuming less energy. It also benefits the community, of which Advance Packaging is a part. "After all, the public's education carries a large weight on sustaining the initial measures and success of the program." But moving and pouring resources into the wetlands project did not positively affect Advance Packaging's bottom line—the company makes money printing corrugated boxes, not caring about the environment. Simply put, that project wasn't designed to generate revenue. Instead, it serves as the most obvious example of a genuine awareness of the environment, the impact a single company can have—positive and negative—and a commitment to doing what's possible to do more good than harm, not to pad the books, but because it's the right thing to do.
Acknowledging the tremendous legwork that went into the company's sustainability work, idh's Ian Hole said, "Advance Packaging showed a direct ambition to not only improve the company's energy performance and save money, but to achieve it through careful association with the community and environment, in which many of its employees probably live. This required much analysis and planning.