Ship & Shore CEO Anoosheh Oskouian honored as Business Owner of the Year by Orange County's NAWBO Chapter
Ship & Shore Environmental, Inc. President and CEO Anoosheh Oskouian was honored on May 11 at the National Association of Women Business Owners, Orange County Chapter's 21st Annual Remarkable Women Awards Gala, as Business Owner of the Year.
Oskouian, a chemical engineer, was honored as a role model for success in a male-dominated industry. The native of Iran, who immigrated to the United States when she was 14, said she always wanted to make a difference in the world and saw her chance in 2000 as the environmental industry was gaining momentum.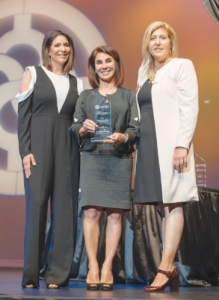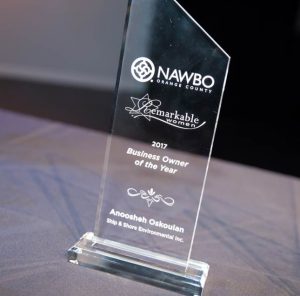 "I am extremely excited to be honored as a NAWBO-OC Remarkable Woman," Oskouian said. "More than anything, to receive this recognition for my work in a male-dominated industry showed me we're doing something right. I accept this award for my accomplishments but also for the women who strive to do what they love in industries where women may not be as welcomed. I not only represent myself but a big segment of women who need a voice as well."
To read the complete story, visit the Signal Hill Tribune website.