Flexible Packaging Industry Calls on Ship & Shore Environmental, Inc. for Guidance on Design, Environmental Sustainability & Energy Efficiency
Growing demand leads numerous Companies to request plant design and equipment specification, in addition to pollution control services
Long Beach, CA, May 1, 2017- Ship & Shore Environmental Inc. a global environmental, pollution abatement and energy solutions firm, today announced that it has recently signed a number of new packaging industry clients, two of which are in Southern California, where permitting for plant design is particularly challenging.
The names of the companies were undisclosed.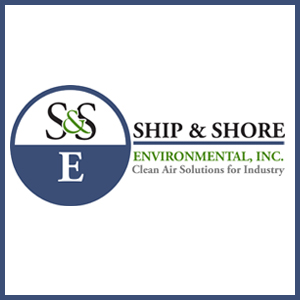 "The global packaging industry is booming. We are assisting our clients in California with a range of services, from plan layout and design to overall permitting, environmental studies and equipment purchasing.  We are doing similar work for the others throughout the U.S. The bottom line is that we are seeing growing demand for packagers that need help meeting more stringent environmental regulations while creating sustainable and energy efficient plants and processes. Ship & Shore's engineers truly become a part of each team to address their particular needs and get the job done, implementing the most modern technology and cost and energy efficient processes," explained Anoosheh Oskouian, CEO Of Ship & Shore Environmental.
A recent presentation by Rob Teide at the Flexible Packaging Association revealed that as of late, there are numerous changes happening within the EPA affecting this industry regarding hazardous waste generators, Toxic substances, and emissions that manufacturers  must address. "We are here to help them do this," said Oskouian.
According to Teide, the global flexible packaging market in 2016 totaled $86 billion, with the U.S. representing 27% of the global flexible packaging market.
About Ship & Shore Environmental, Inc.
Ship & Shore Environmental, Inc. is a Long Beach, Calif.-based woman-owned, certified business specializing in air pollution capture and control systems for industrial applications.  Ship & Shore helps major manufacturers meet Volatile Organic Compounds (VOC) abatement challenges by providing customized energy-efficient air pollution abatement systems for various industries, resulting in improved operational efficiency and tailored "green" solutions.   Since 2000, Ship & Shore has been prepared to handle and advise on the full spectrum of environmental needs with its complete array of engineering and manufacturing capabilities and multiple offices around the North America, Europe, and most recently, China. With over 100 specialized professionals spread throughout the world, the company is dedicated to designing tailored solutions for its clients. For more information, visit www.shipandshore.com